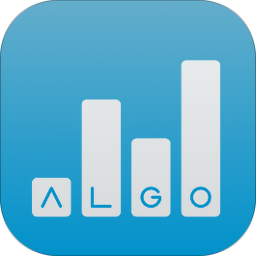 Algorithms HQ
v1.1
A fun and didactic app to learn computer science algorithms!

Support, feedback, feature / algorithms requests: support (at) algorithmshq.com

Release notes
Version 1.1.0 (Nov. 2015)
New features!
2 new sorting algorithms: Gnome and Cocktail sort.
Algorithms can animate even faster. Now you need only a bit of patience for Bubble sort and 500 values.
Fixes:
support for iOS9 (fixed crashes)
Comparator now shows the correct index at the bottom.
Version 1.0.2 (Oct. 2014)
Hotfix for iOS 8 compatibility
Version 1.0.1 (Jan. 2014)
iOS 7 support
calculation of the total number of steps happens now in the background to avoid blocking the user interface.
fixed a bug in the FOR instruction which caused the Insertion Sort to not undo properly.
---
© 2013, Cyril Carrez.